IRS Offers New Toll-Free Numbers to Assist Taxpayers
WASHINGTON - The Internal Revenue Service announced today two new toll-free telephone numbers to provide taxpayers with better service. Small businesses and taxpayers requesting refunds will each have a special toll-free number; these two numbers become operational on December 2, 2002.
"Providing these new toll-free numbers to help taxpayers is one more step toward providing the customer service taxpayers deserve," said IRS Acting Commissioner Bob Wenzel.
Small businesses, corporations, partnerships and trusts who need information or help preparing business returns should now call 1-800-829-4933. Customers calling this number can apply for a new Employer Identification Number (EIN) and receive help on employment taxes, partnership, corporation, estate, gift, trust and excise taxes or other small business issues.
People looking for their refunds have a new toll-free number: 1-800-829-1954. Individuals who filed a 1040 series return can check on the status of their current year tax refund with this toll-free number.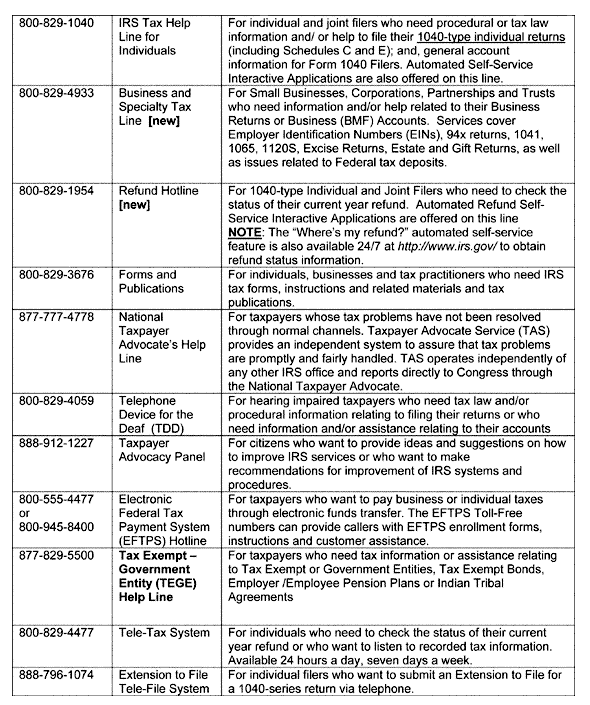 2002 IRS News Releases | News Releases Main | Home